Trashbusters Campaign Design / 2013 - 2022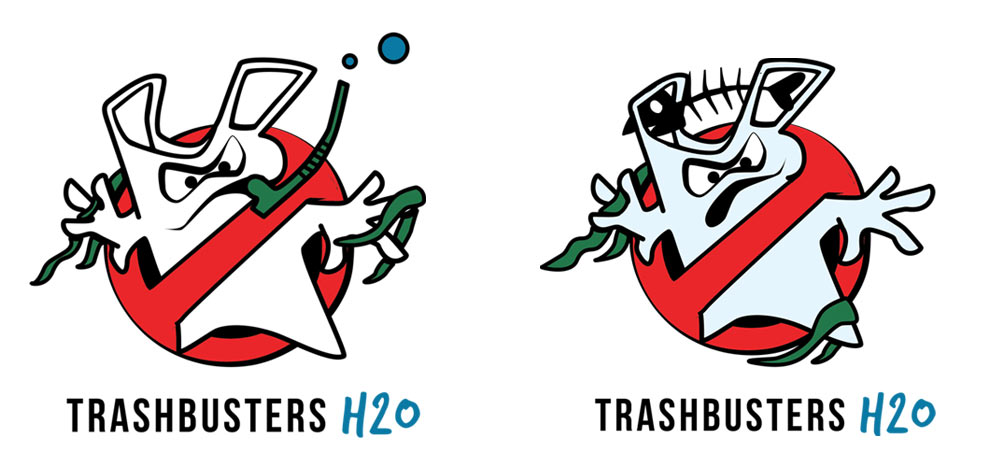 The Logo Evolution winners: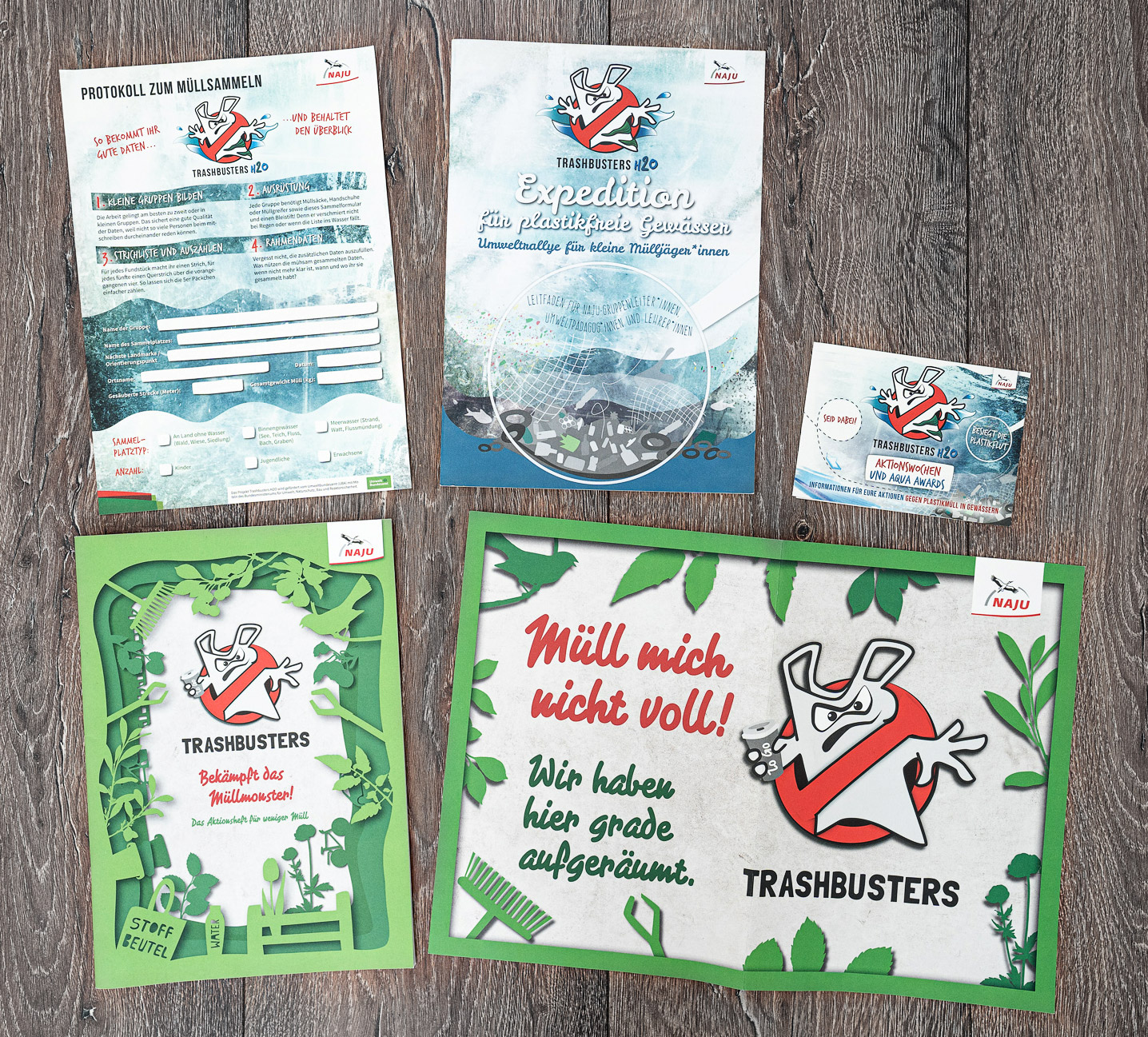 Since 2013, this very successful campaign motivates kids and teens to "bust the trasher" (Name of the evil plastic bag in the logo).
From the beginning formedy was responsible for the entire Campaign Design. From logo to flyers, brochures, posters, postcards, certificates, app-icons to water bottles and hoodies etc.
In 2022 Trashbusters became a wandering school exhibition. More here –>
The project Trashbusters is a campaign by the german NAJU (German Youth Association for the Protection of Nature). With more then 1000 on-site groups, they are leading in offering extra-curricular activities enviromental education and hands-on nature conservation.
Download the latest version of the main brochure here (PDF, 12 MB).