Antibiotics Awareness Campaign Logo & Slogan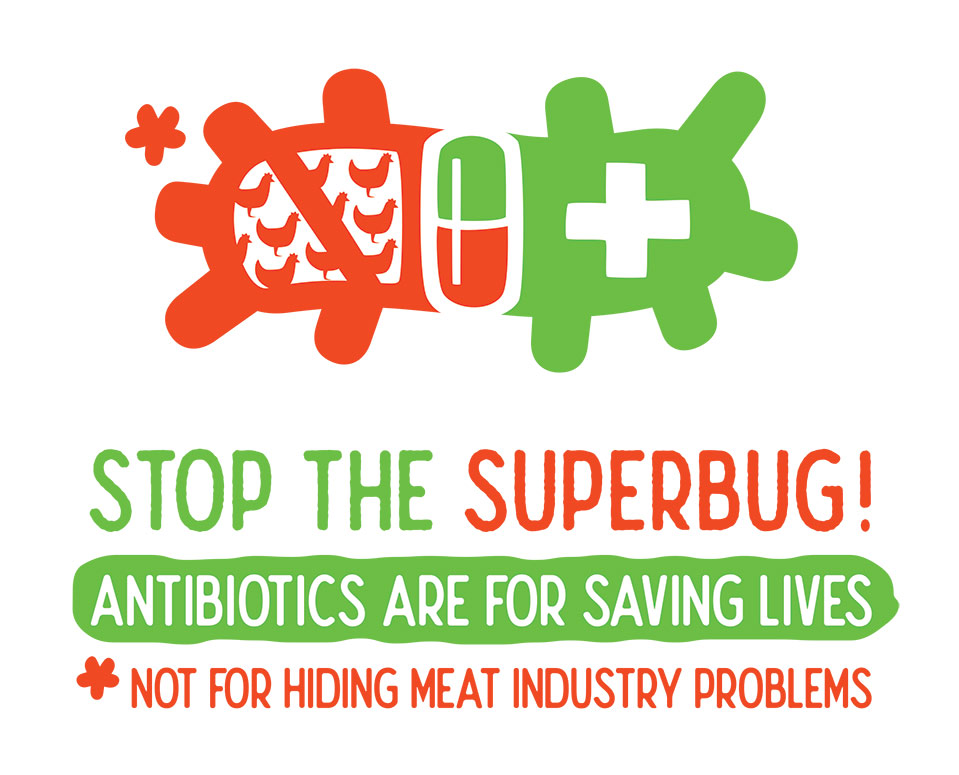 10 million deaths per year due to antimicrobial resistance in 2050
– that is the forecast by the United Nations.
Logo and Slogan for an Appeal on the occasion of European antibiotics awareness day 2021.
For this appeal, the organisation germanwatch formed a broad alliance of organisations from human and veterinary medicine, environmental protection and animal welfare, to address more strict regulations for the use of antibiotics, especially in industrial animal husbandry, to politicians.
Germanwatch is an independent development, environmental, and human rights organisation with more than 30 years of experience and over 650 successful projects, that lobbies for sustainable global development. Meaning, socially equitable, ecologically sound, and economically stable.